Department of Electrical Engineering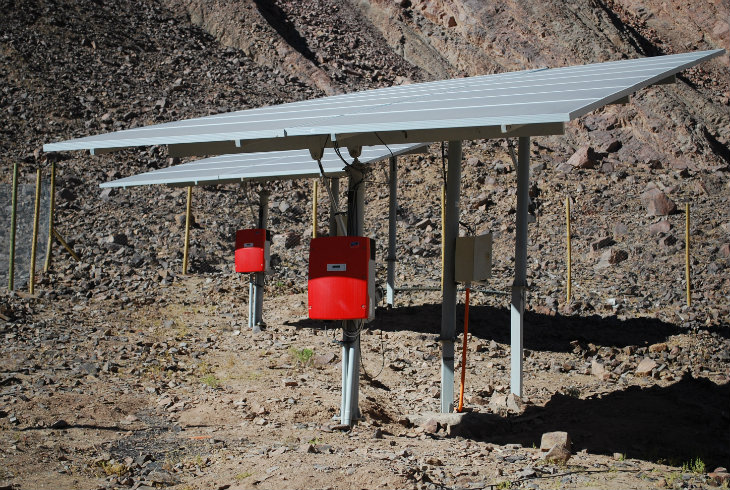 Introduction
The Department of Electrical Engineering (DIE - its Spanish initials) mission is to offer top-notch undergraduate and postgraduate degrees in Electrical Engineering and Electronic Engineering, carrying out high-level research in these areas. The department´s activities are tied to the technological development of control processes, renewable energies, intelligent systems, image processing, voice signals, robotics, sensors, etc.
The DIE maintains a strong relationship with national areas of production (energy, telecommunications, mining, among others) and with the international academic environment.
Staff in charge
Director
Dr. Luis Vargas
Subdirector
Dr. Rodrigo Palma
Teaching coordinator
Dr. Marcos Orchard
Postgraduate coordinator
Dr. Patricio Silva
Teaching
The department promotes learning environments that motivate and stimulate the development student abilities. To accomplish this, the DIE boasts an infrastructure of the highest level, teaching laboratories and computer rooms. These aspects allow students to familiarize themselves with real instruments and systems in addition to learning from a variety of disciplines of electrical engineering.
Bachelor of Electrical Engineering: the program prepares professionals with a breadth of training, where they are able to apply the sciences and the scientific method towards analysis and solution of the techno-economic problems addressed by this minor.
Master of Engineering Science in Electrical Engineering (MIE): geared towards bachelors of Engineering Sciences or professionals with an equivalent title. The specialization can be pursued in any of the following areas: Automation, Energy, and Communications.
Master of Network & Communications Engineering (MIRC): for professionals with an engineering degree or equivalent background, focused on professional practice in Communications Engineering, together with research and development training.
PhD Program: oriented toward theoretical and applied research in a variety of fields automation, system controls, evolutionary computing, distributed generation, biomedical engineering, astronomical instrumentation, fuzzy logic, electric markets, planning and electrical systems operations, image processing, signal processing, neural networks, robotics and dynamic systems. The program also encourages interdisciplinary research in related fields of computer science, mining engineering, astronomy and mathematics.
Postgraduate degrees: these courses are directed at engineers, economists, lawyers and holders of bachelor level degrees in any related specialization and professionals of public agencies, regulators, and of the electrical industry sector requiring training in this area of expertise.
Research
Research activities are priorities for the DIE. Teaching faculty and students work together to solve complex problems utilizing the latest technologies. These activities receive funding from (CONICYT, CORFO), and international businesses for which the results are published in prestigious international journals and magazines.
Among its thirteen laboratories are the following lines of research:
DIE Projects
Systems control
Processing and signal transmission
Astronomical Instrumentation
Energy Systems
Computational Intelligence and Robotics
Outreach
Seminars, lectures, workshops, courses are just some of the outreach carried out by the DIE in the areas of electricity, communications, connectivity, non-conventional renewable energy, among others.
Contacts
Secretary
Liliana Zepeda
Phone
+562 29784196 - +562 26953881
Email
liliana.zepeda@die.uchile.cl
Address
Av. Tupper 2007, Santiago, Chile
Website
http://www.die.uchile.cl/2010/